Mountain Heritage Dazzle
DOB: 3/21/2023


Dazzle's dam is SugarP Ruby
Ruby was our very first Dexter heifer which gives her a very special place in our hearts. She has the "big dog" temperament that we love. Although her udder structure isn't ideal, we are working to improve her daughters by breeding her to bulls with superior udder genetics. You can find Ruby on our website by clicking HERE.
click to view larger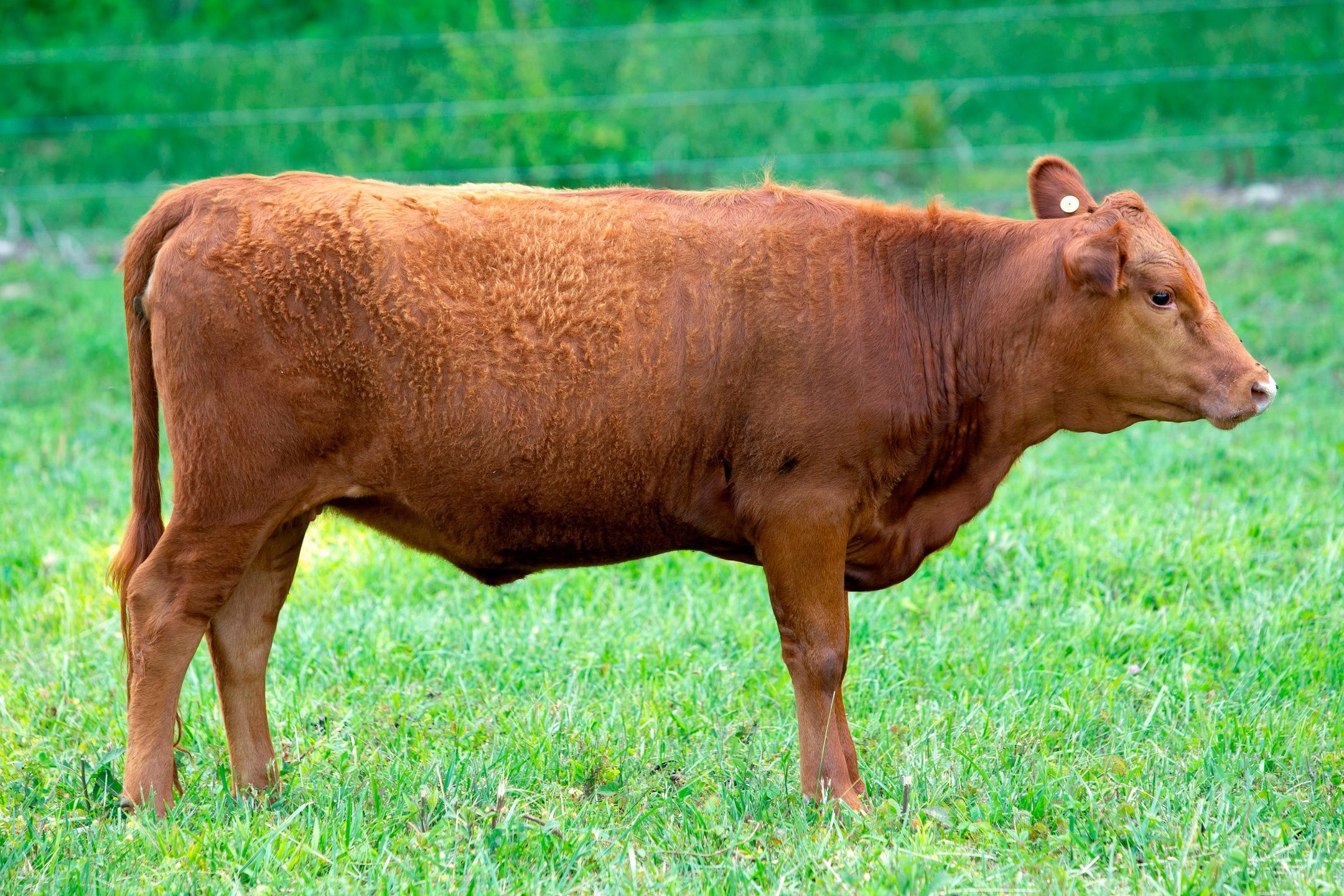 Dazzle's sire is FF Freedom Farm's Roy Rooibos
Roy has a fantastic calm temperament that he seems to pass on to his calves. Roy is Homozygous Polled, Red carries dun. He is from Freedom Farm's milkiest, best uddered line.
click to view larger